Sensory development by age: what to really expect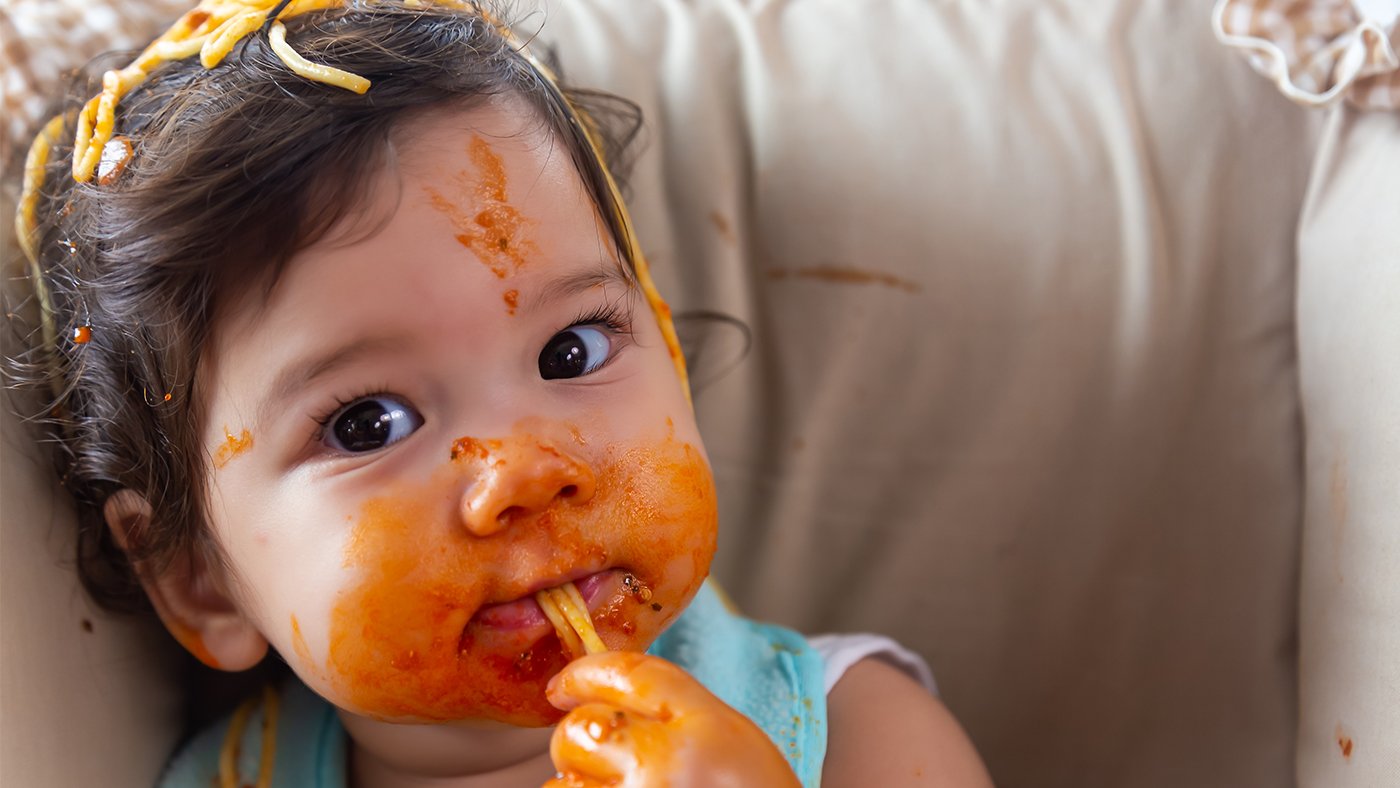 Sensory development is the way in which children learn to use their senses to explore the world around them and the way that they use information from their senses to help them to move, balance and respond to their needs. As children grow, they will use their senses of vision, touch, taste, smell, hearing, proprioception (sense of their body), vestibular sense (balance) and interoception (awareness of sensations inside their body) to explore and learn about themselves and the world around them.
Luckily, children will be exposed to a multitude of different multi-sensory environments from birth. From accompanying parents to a bustling coffee shop in a pram as a baby to exploring the local park on foot as a toddler, children will experience a wide range of smells, sights and sounds – some that they enjoy and others that they find a little overwhelming, especially at first.
Sensory play for babies
Babies' senses start to develop before they are born and when they enter the world they experience a variety of new sensations, they will gradually begin to understand and use the information that they gain from their senses. Early in life, they will gain comfort from skin-to-skin contact from those who are close to them, such as parents and other close family members. At this stage, babies will tend to follow movements of people and objects of interest with their gaze. They will also play with different textures, such as food, water, or fabrics.
At this stage, it is important to provide a variety of opportunities for your baby to explore different objects, materials and places, allowing them to gain vital sensory experience. As your baby starts to eat solid food this could be an opportunity for them to explore different textures; this could be pieces of fruit such as banana and strawberry that they can squeeze in their fingers, and feed to themselves.
Think about other sensory experiences that your baby has, as they are able to hold their head steady they might enjoy some gentle bouncing games and rhymes. These gentle movements will help them to develop their balance and awareness of their body.
Likewise, playing together with toys that your baby can follow with their eyes, such as cars or trains, is great for the visual part of sensory development. Rolling these toys and encouraging your baby to follow the motion can support them in using eye-tracking.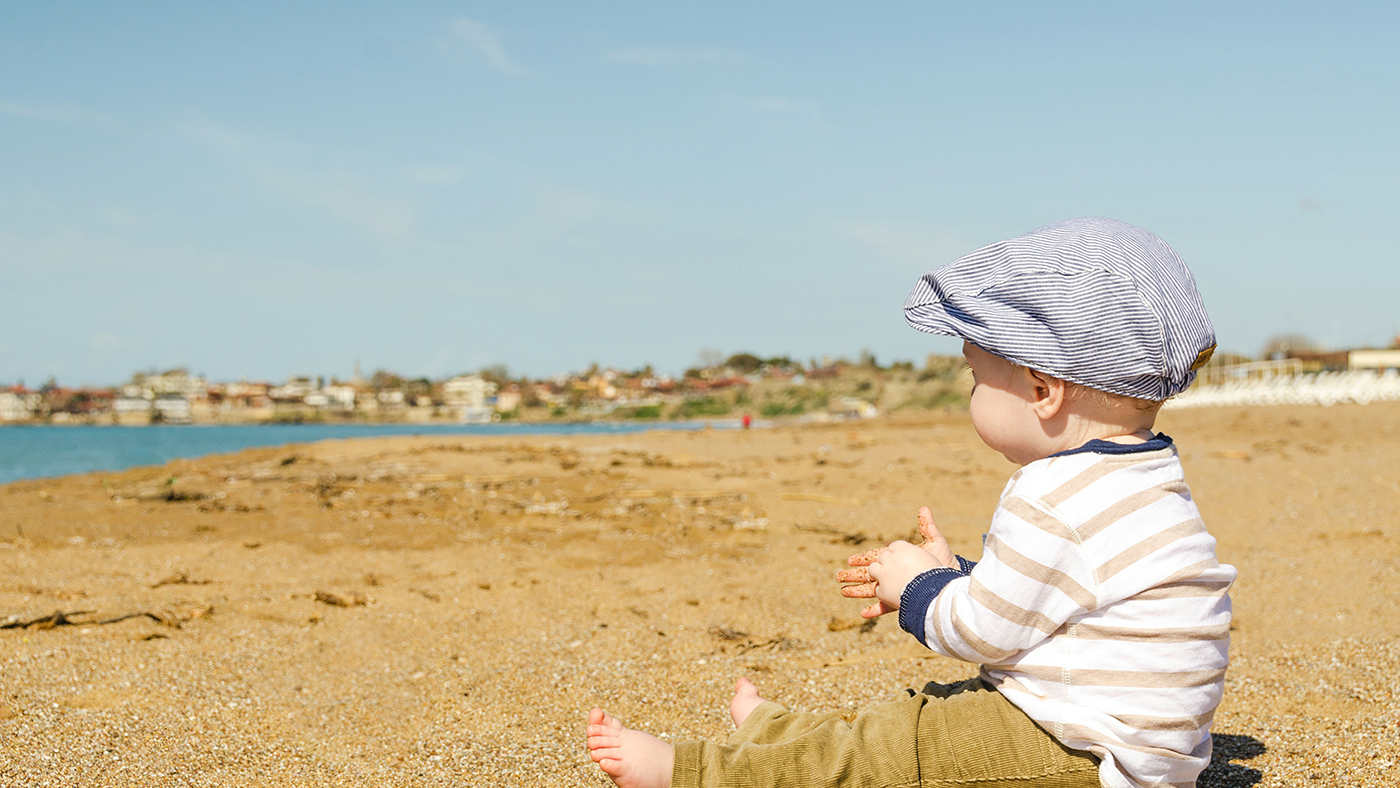 Sensory play for toddlers
When children reach the toddler stage, they are developing in other areas aside from sensory skills. They will be able to use their growing range of motion, and fine motor abilities to be able to explore a range of environments. As your toddler starts to walk more confidently they will be eager to walk in different places and will be beginning to investigate new places on foot, as well as starting to climb using their hands and feet.
Toddlers may start to show preferences for different types of food or particular textures. They might also develop an awareness of different smells, offering comments about what they like and dislike. Your toddler may also use their full body to begin experimenting with movement, observing the effects that their movements have on their environment. For example, they could enjoy the feeling of jumping into a muddy puddle and watching droplets splash all around. All of these are positive signs of healthy development!
For toddlers, it is important to offer a variety of environments to explore. This can be everyday places such as parks, or local nature trails. Try to explore these in different kinds of weather, and watch how your child reacts to how their surroundings change in the sun, rain, wind and snow – just make sure that you have a pair of wellies and a raincoat to hand!
As well as this, it's a fantastic idea to create opportunities that allow your toddler to experiment with textures and smells. Sensory trays are a great way of doing this, and these can be thrown together easily with different household materials. For example, you could put blobs of hair gel, shampoo, washing up liquid and other similar substances on a baking tray for your child to play with using their fingers. You could also have a go at exploring smells by taking a trip to a garden centre to smell different plants and herbs, or even plant some of your own at home if you have the room. If it's not possible to get to a garden centre, sprigs of cooking herbs such as rosemary and basil can be found in supermarkets, and make a great alternative experience for your child to smell, or play with at home.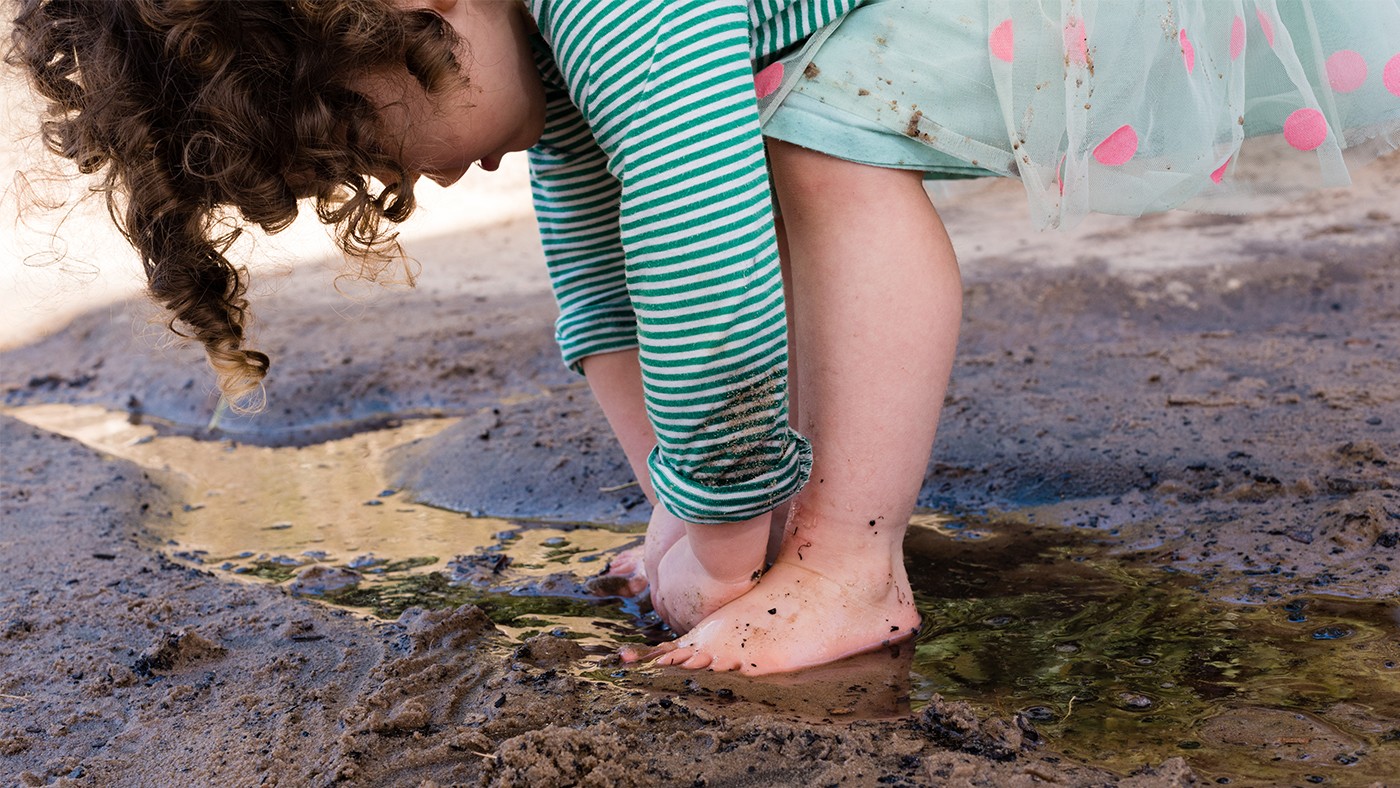 Sensory play for preschoolers
Once children hit preschool age, your child is likely to be starting to be more independent in self-care, using the toilet and identifying their own needs such as hunger, tiredness and thirst. They may also have more sense of balance and might be able to use climbing equipment and toys that involve this skill.
Also, at this stage in your child's sensory development, they may have more of an awareness of music and sounds. They might have favourite songs, and start to link music to special occasions or moments in their lives.
For preschool children, it is vital to encourage this independence and discuss needs together throughout the day. Talk about your own needs with your child, and how you identify them. If you feel hungry, for example, tell your child that you know this because your tummy has rumbled.
It is also important to enable your child to explore a wide range of movement, using equipment that they can climb on, jump from and swing from. The best and simplest way to do this is to make use of local parks. If your child seems apprehensive about trying the different play equipment, you could even get on with them (where possible) – roundabouts are a great piece of park equipment that can be used together to explore spinning.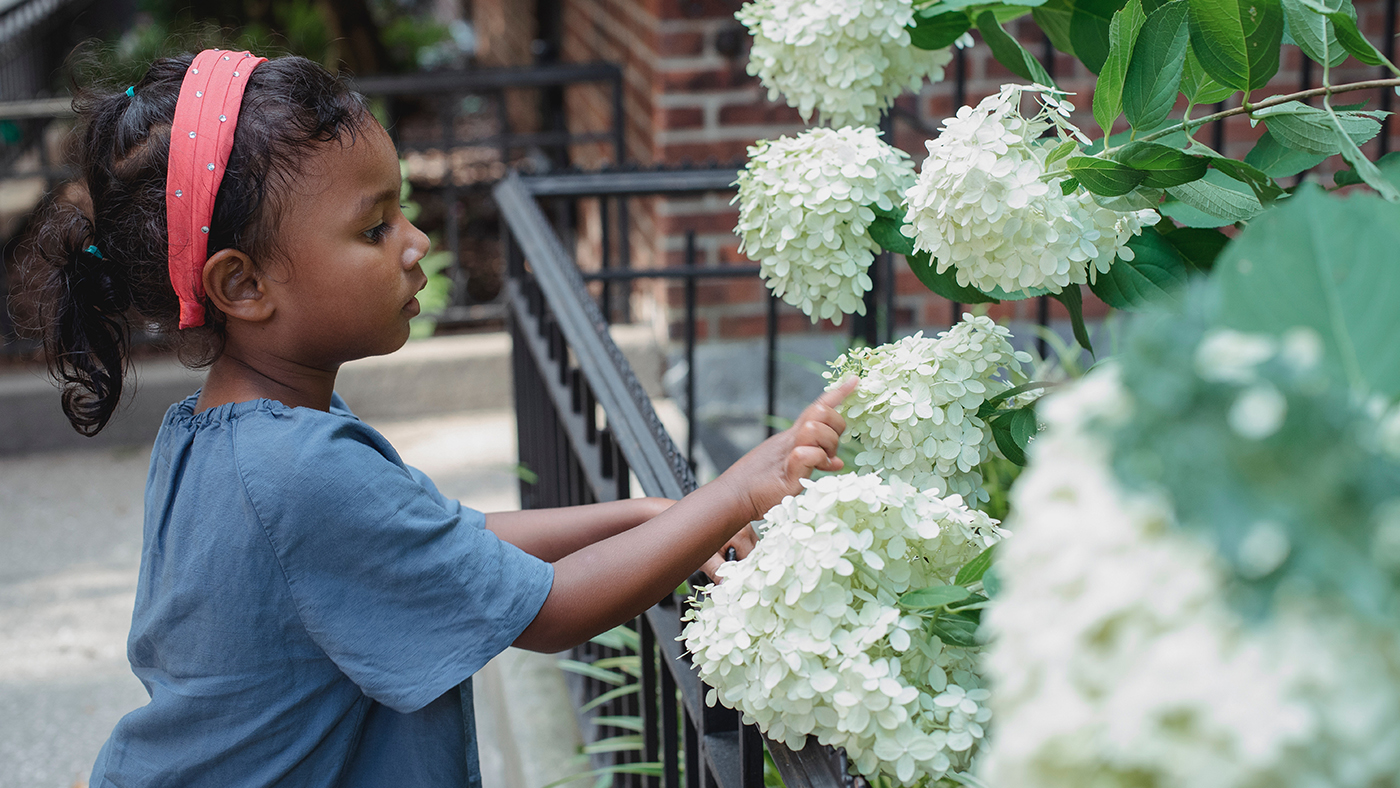 What to do if your child does not like some sensations
At My First Five Years, we know that every child is different and children all develop differently. We also know that some parents might be concerned that their child isn't mastering some skills as they develop. When thinking about sensory development we all have different sensory preferences and your child might enjoy some sensory experiences and not like others quite so much.
Keep offering a range of different experiences for your child and adapt them to meet their sensory preferences. If they don't like the swing going fast start swinging them gently at first. If they are reluctant to touch materials that are wet or sticky perhaps have a cloth next to them as they play so they can wipe their hands, or give them a stick to touch it with at first.
Why play-based learning is beneficial for sensory development
Play-based learning is one of the most effective ways of developing any skills in young children. During play, children are able to take risks and engage their imagination. The lack of structure involved in play-based learning makes it easy to expand and adapt as you go along, following the interests of your child.[1] As our founders here at My First Five Years, Jennie and Alistair say, "Play is a vehicle for learning."
When it comes to developing sensory skills, play-based learning continues to have many benefits. Keeping play child initiated, and open ended makes learning much more accessible and also less daunting. Studies have shown that adult-directed play, and encouraging children to work on aspects that they are not ready for can lead to them feeling discouraged, or becoming reluctant to join in with activities. [2]
Play-based learning is also good for developing your child's creativity, as they can take activities in their own direction. They are also more likely to remember things that they have discovered themselves, rather than being explicitly told. [3]
References:
[1] Natalie Robertson, Anne-Marie Morrissey, Elizabeth Rouse. (2018). Play-based learning can set your child up for success at school and beyond. Available: https://theconversation.com/play-based-learning-can-set-your-child-up-for-success-at-school-and-beyond-91393.
[2] Nancy Carlsson-Paige Geralyn Bywater McLaughlin Joan Wolfsheimer Almon. (2015). Little to gain, and much to lose. Available: https://deyproject.files.wordpress.com/2015/01/readinginkindergarten_online-1.pdf.
[3]Chris Drew, PHD. (2019). Play Based Learning – Benefits and Challenges. Available: https://helpfulprofessor.com/play-based-learning/.